Jesly Teoh
Stationed at Bugis Fri, Novena on Sat (Off day Sun - Thurs)

With 15 years of experience in the professional hair industry and Vidal Sassson trained, Jesly prides herself to customise suitable hairstyles for her customers through in-depth observation of the customers' face shape, hair texture and skin tone. Her cheerful nature allows her to communicate effectively with her customers and she aims is to create a new image for every of her customers that fits their lifestyle, job and personality.

Some of Jesly Experiences includes being the top Kerastase Specialist, 2nd Runner Up for Singapore Hair Design Award and Beauty Asia Haircut. Her more recent stint is being a Trainer at 1939 Academy which offers higher education for hairstylist teaching them advanced hair techniques.
Tiffany Tan
Stationed at Bugis (Off day Wed)

With her friendly and approachable character, Tiffany has already gotten many great reviews from her customers. A sincere and talented stylist with 8 years of experience, Tiffany pays alot of attention to details, and is also a great communicator, understanding what her customer wants and needs are, before performing her magical hands on them. She also give great hair design ideas to her customers, and has recently been named as one of the top Singaporean Hairstylist to watch out for by Beauty Under Cover.

Under her care, customers always feel at ease and know that they are in good hands. A young and promising upcoming stylist to watch out for!
Jeremy Ng
Stationed at Bugis (Off day Thurs)

An uprising star hairstylist in the salon, Jeremy has more than 11 years of experience in the hairdressing industry. Besides being a hair designer with great patience and attention towards details for his customers, Jeremy also prides himself for being a good listener to his customer's needs. He works with great diligence to achieve what his customers desire and has a great passion for making every of his customer beautiful.

He has won 2nd prize in the "Cut & Style" category in the Singapore Hair Designer Award 2016, and 3rd prize for the Goldwell Color Zoom 2019 Competition Creative Category. Not only is he well versed in color, he is also known as the "Perm Master" of Picasso, Perming around 600 heads a year.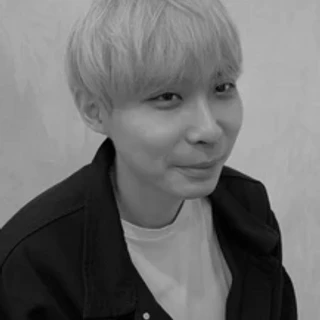 Liu Ziwei
Stationed at Novena (Off day Wed)

Having trained under Jesly in the hair academy that he was attending, Ziwei's chemical work mirrors Jesly the most among all the stylists in Picasso! Whether it is hair colouring or perming, each stroke of colour or curve is carefully thought through and created to achieve an overall effect that is both natural and visually impactful.

Ziwei's meticulous nature allows him to help Jesly with numerous hair creations that customers have been really happy with. We sometimes call him the second "Jesly." A strong recomendation, if you are looking for Perm or Rebonding in our Novena outlet.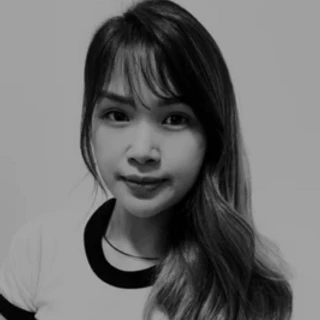 Aimee Chow
Stationed at Novena (Off day Mon)

An Experienced stylist with 11 years of experience in the hairdressing line, Aimee has a very strong foundation in her skills, very knowledgeable and picks up things very quickly. With this level of experience, she is able to work really fast but with precision, allowing her customers to be able to spend lesser time at the salon, but still able to get the results they are looking for.

Overall, Aimee is also very approachable and warm stylist, and is able to make her customer feel at ease easily.
Nicole Lee
Stationed at Bugis (Off day Mon)

Being the one the finalists of Kerastase Specialist Malaysia 2013 and L'Oreal Style and Color Trophy 2017, Nicole has set very high standards for herself, which also translate down to the quality of work she produces. Yet she remains humble and down to earth, always still open to new ideas and learning.

With the high quality of work she produces, together with her humorous nature, this makes Nicole one of the popular choice for customers for coloring. She is also good with men's haircut, with a strong pull of regular customers.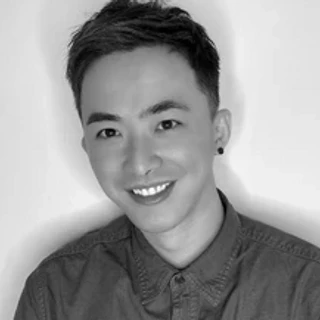 Ryan Ting
Stationed at Novena (Off day Tues)

Ryan is quick witted stylist who have went through advanced hairdressing and is a talented chap who is meticulous in his work. He is always polite and friendly to all his customers, who takes great care in understanding their needs.

Ryan is good with men's haircut and precision is his strength, cause he always seek for perfection in his work. Ryan enjoys perming and given his meticulous and detailed nature he is the ideal person to ask for a perm.
Alice Tan
Stationed at Novena (Off day Thurs)

Friendly and keen to learn, Alice is a conscientious and detailed stylist that constantly seeks to create a comfortable and pleasant environment for her customers. Alice not only does great head massages during hairwash, but also has great eye for details in her coloring and perming work.

Having been trained under Jesly directly, her works reflect Picasso's style and standard. Many customers has also given Alice their thumbs up for her great and reliable service.
Wenze Leong
Stationed at Bugis (Off day Mon)

A courteous looking gentlemen, Wenze is a calm and clear minded Hair Designer with strong sense of Aesthetics. He is able to formulate a design for perms for his customers and has built a very strong chemical foundation during his years as hair assistant previously. Giving customers the best service and transforming them gives him great pleasure.

A fast learner and one of Jesly and Tiffany best disciple, Wenze has set a high standard for himself in his work and already gotten many great reviews from his customers.
Wallace Lam
Stationed at Novena (Off day Wed)

A young and energetic guy, Wallace never fails to give you his brightest smile when you see him. He is not only personable but is also highly witty that helped him to pick up hairdressing skills in the shortest time.

With his passion and hardworking nature, he is currently training to be the next upcoming star hairstylist in Picasso. Wallace place alot of pride in his work and wish to bring about the best hairstyle to all his customers.
Evon Yow
Stationed at Bugis (Off day Wed)

An experienced hair designer in perms and creative color, Evon shows strong technical knowledge in her work and is also very personable. She has attained high proficiency as a hair stylist and has built many regular customers through her 10 years of experience.

Evon's accelerated growth as a hairdresser could also be attributed to her training under many good mentors over the years. Still, she continues to keep an open mind to improve her skills to bring about the best service and satisfaction for her customers.
Braindon Lim
Stationed at Novena (Off day Thurs)

A down to earth sincere guy, Braindon has worked his way up to be a hair designer from a hair assistant. He is approachable and easy going but yet uphold high standards for his work.

Braindon takes initiative to suggest suitable hairstyles and takes pride in providing quality service to his customers
Elly Ong
Stationed at Bugis (Off day Tues)

While doing ITE hairdressing course, Elly has already won 2nd runner up in the Golden Scissor Student Hairdresser Award. She then joined Picasso Hair Studio as an hair assistant and have worked her way up to be a hair designer under the guidance of the master trainers in the salon. With her eye for details, and hardworking nature, Elly has progress very quickly in her hairdressing career despite her young age.

Elly also displayed management skills and is very well liked by her peers. A promising hair designer with great potential to become a master trainer one day.
Winny Chin
Stationed at Bugis (Off day Wed)

Although the youngest in the whole Picasso team, Winny displayed maturity in handling customers. Her hard working nature and willingness to learn attitude won the praise of our stylist team. She is meticulous in her work, and is a strong team player who works with a positive attitude.

Her amicable personality coupled with her great working attitude makes her a great Assistant for the stylists at Picasso.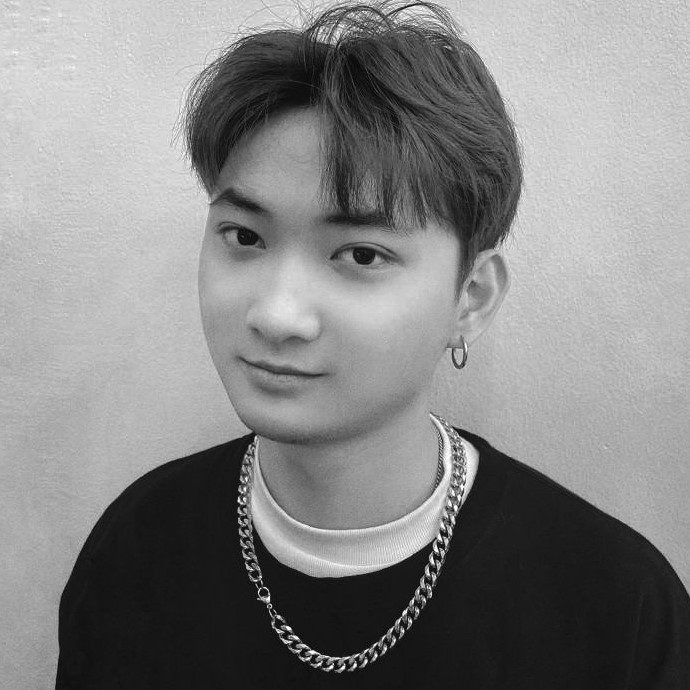 Sky Beh
Stationed at Bugis (Off day Thurs)

A promising young chap, with great passion for hair, was inspired to work in this industry after having to work with his Aunt who is also a hairdresser. After finishing his coloring course and graduated as a Goldwell Color Specialist, he decided to step out and venture into hair dressing as a career and came into Picasso with the aim to acquire more in trend hair dressing techniques and skills.

Sky is currently training to be a hair stylist one day, and is picking up the ropes really fast cause of his open mindedness, willingness to learn and his hardworking personality.
Gwen Goo
Stationed at Novena (Off day Tue)

A graduate from local ITE school of hairdressing, Gwen first joined Picasso as a hair intern. After graduating from school, she was then selected to join Picasso as a Hair Assistant. Gwen enjoys Hair Styling and have nimble figures suitable for hair braiding and up styles. If you have a dinner function/ event to go, and need an updo, Gwen is the person to look for.

Gwen is also currently undergoing rigorous training to be a hairstylist one day. We believe that the will make it there with her strong determination for her craft.
LB
Stationed at Novena (Off day Wed)

A young chap with big dreams. LB has very clear plans towards achieving his dream of being a hairstylists and eventually opening his own hair salon.

He is very sociable and likeable as a hair assistants and pick up technical skills and soft skills very quickly. LB is also very mature for his age, and shows great aptitude for hairdressing.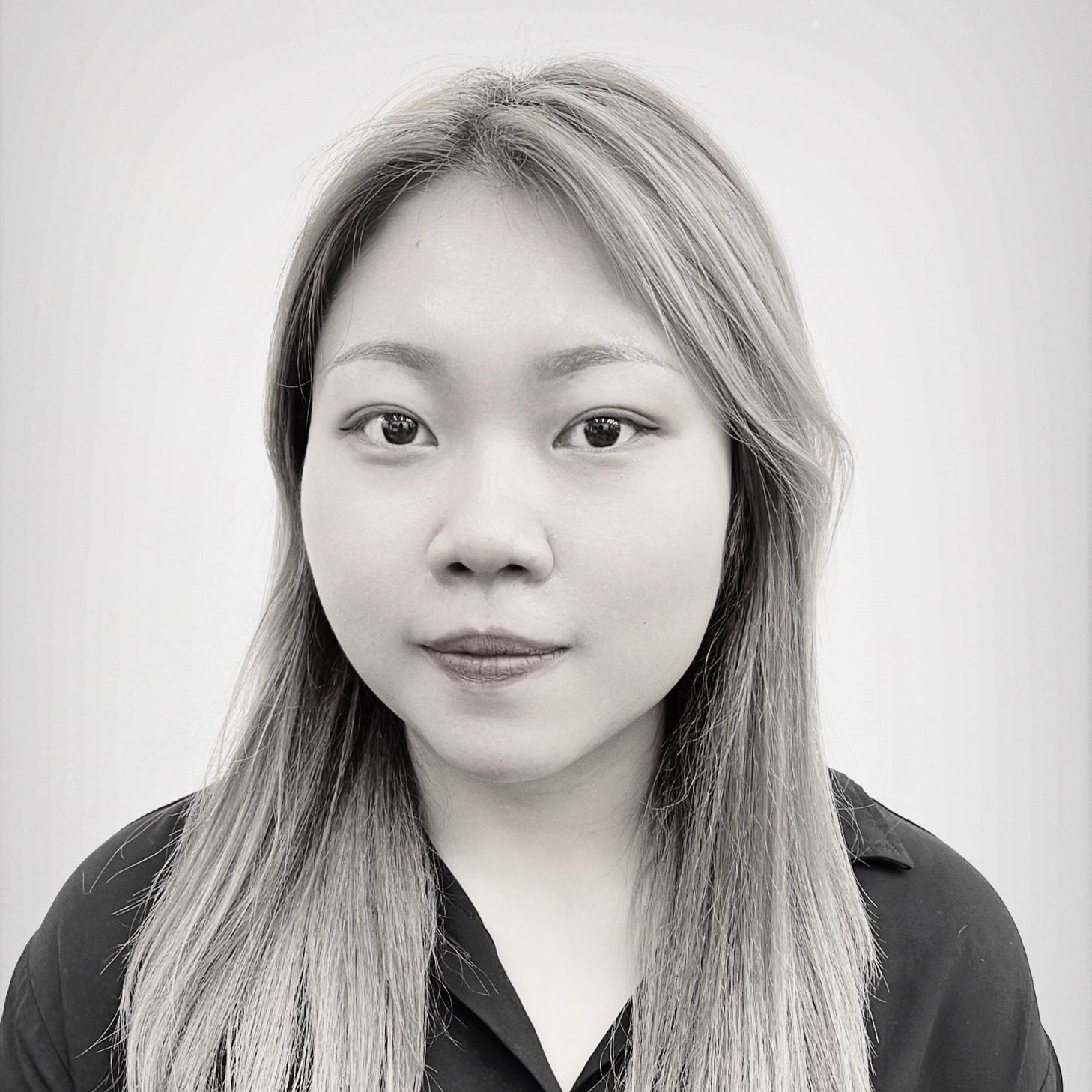 Wai Yee
Stationed at Bugis (Off day Mon)

A fast learner, Wai Yee is a seasoned assistant and quick in completing the tasks that stylists have assigned her yet she still maintains her the quality of her work.

Wai Yee might look reserved, but she is very approachable and friendly. She makes every customer feel comfortable under her hands and is sensitive towards customers' needs. She is a trusted assistant to our stylists.
Carmen Chew
Master Trainer (Freelance)
Stationed at Bugis (Off day Tues)

With 15 years of experience in the hair industry, Carmen is a stylist with many talents. She sees hairdressing as an artistic inspiration and hair as a piece of fashion accessory that is being worn on every customer's head. Carmen specialises in Japanese Haircut, Men's Haircut, Customising Perms for her customers and Creative Coloring such as Balayage and Ash Tone Colors.

She is a great communicator and listens attentively to her customers' needs to achieve the hairstyles they desire. Her greatest pleasure comes when she sees her customers happy with the hairstyle that she has created for them. Carmen is the finalist of L'Oreal Color Trophy 2017 and Goldwell Color Zoom 2018 Competition.
Teo Shiyun
Scalp Specialist &
Marketing Designer
By Appointment Only

A finalist of the L'Oreal Brandstorm Marketing competition, Shiyun specialises in building Marketing campaigns for the Salon Industry. Having to worked in the beauty giant L'Oreal for 7 years, Shiyun has a strong passion and business sensitivity for building brands and new services for the hair industry.

Besides having experience in marketing management, Shiyun was also the Kerastase trainer from 2009 - 2011, focusing on providing scalp and hair trainings to salon staff. She has great flair in customising treatments for customers based on their needs and places great emphasis on providing quality services.